USDLA 2010 – Hall of Fame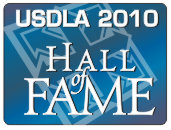 Congratulations Fred! Dr. Farhad (Fred) Saba, CEO, Distance-Educator.com and Professor of Educational Technology, San Diego State University was inducted to United Sates Distance Learning Association (USDLA) Hall of Fame in its 2010 International Distance Learning Awards program in conjunction with the USDLA 2010 National Conference.
The Hall of Fame Award is presented to a nationally/internationally recognized individual that has demonstrated exceptional leadership in the use and application of distance learning and has a long-standing record of supporting the USDLA mission, which includes serving the needs of the distance learning community by providing advocacy, information, networking and opportunity. Prior inductees have included Dr. Darcy W. Hardy, Dr. Robert A. Wisher and Dr. Jack M. Wilson to just name a select few.