OU brings astronomical telescopes to students in their home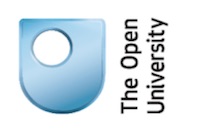 The OU Faculty of STEM is celebrating the inauguration of its remotely-controlled robotic telescopes, which will bring astronomy and space science to life for students whenever and wherever they are in the world.
For almost half a century, the OU has been developing the latest digital technology to enhance the learning experience of students. The inauguration of our new remotely-controlled and robotic telescopes, COAST and PIRATE will provide students with an interest in astronomy and space sciences the opportunity to operate professional telescopes as part of their studies, from their laptops, PCs, and smartphones.