| | | |
| --- | --- | --- |
| FEBRUARY 27, 2017 | | |
Free Newsletter Subscriber
Become a Pro Supporter! In order to keep delivering highly curated content directly to your inbox, we need your help! Pro Supporters get A WEEKLY curated email (sent every Monday morning), includes:
Featured Article of the Week, Research Based Articles of the Week, and our famous "In The News" section
Monthly abstracts summarizing relevant industry research
Access to private email address to request special coverage & research topics
Include your company logo on the Distance-Educator.com homepage
Supporting a small, tight-knight industry team of researchers and techies
Support & Subscribe
FEATURED ARTICLE OF THE WEEK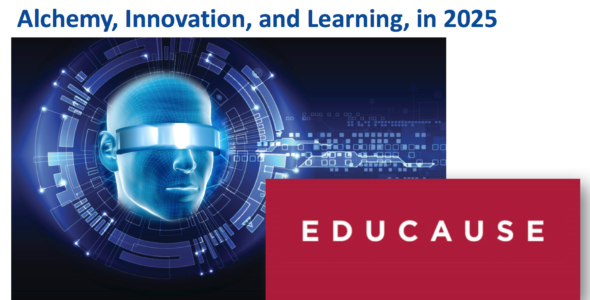 Read Article
Dawn breaks on a gorgeous morning in summer 2025. Peter has been waiting for this for months. It's New Student Orientation Day at My University, Peter's customized version of four formerly separate independent colleges that functionally merged several years earlier. He readies himself quickly and by 8:30 a.m. carefully opens the box he recently received […]
Keep Reading
| | | |
| --- | --- | --- |
| Share this article: | | |
RESEARCH-BASED ARTICLES OF THE WEEK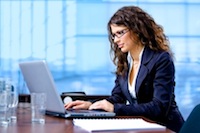 Increasing Student Engagement in Online Educational Leadership Courses
Utilization of online instruction continues to increase at universities, placing more emphasis on the exploration of issues related to adult graduate student engagement. This reflective case study reviews nontraditional student engagement in online courses. The goals of the study are to enhance student focus, attention, and interaction. Findings suggest that interactivity seems to be a […]
Keep Reading
| | | |
| --- | --- | --- |
| Share this article: | | |
Teaching Online: Where Do Faculty Spend Their Time?
An understanding of online teaching time requirements provides essential information to inform scheduling, course size and instructor workload; in addition, awareness of the distribution of time across online teaching tasks provides insight to focus faculty efforts and tailor professional development to target instructional needs. The purpose of the current study is to examine the investment […]
Keep Reading
| | | |
| --- | --- | --- |
| Share this article: | | |
IN THE NEWS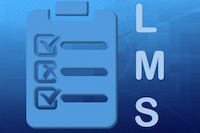 A Guide to Picking a Learning Management System: The Right Questions to Ask
Over the past 10 years, new learning management systems (LMSs) have sprung on the scene to rival the Blackboards and Moodles of old. On the EdSurge Product Index alone, 56 products self-identify and fall into the LMS category. And with certain established companies like Pearson pulling out of the LMS ranks, where do you start? […]
Keep Reading
| | | |
| --- | --- | --- |
| Share this article: | | |
Texas A&M Law Offers Two Online Graduate Degree Programs
Students of two new distance learning programs at Texas A&M University School of Law might be separated by cities, states or even countries—but they'll still be bound together in their "cultish" identities as Aggies, said William Byrnes, who created the programs. Texas Lawyer
Keep Reading
| | | |
| --- | --- | --- |
| Share this article: | | |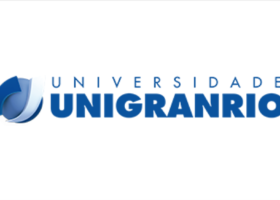 Unigranrio Partners With Blackboard To Double Its Distance-Learning Students
RIO DE JANEIRO, Feb. 22, 2017 /PRNewswire/ — Unigranrio, a leading higher education institution in the Brazilian state of Rio de Janeiro, has signed a partnership with Blackboard to optimize its undergraduate courses currently delivered through distance learning, and to launch a hybrid approach during 2017. The institution expects the partnership to enable it to […]
Keep Reading
| | | |
| --- | --- | --- |
| Share this article: | | |
Benefits of a Pro Supporter
| | | |
| --- | --- | --- |
| 2x More Newsletters | Monthly Abstracts | Archived Content |