Learning Analytics Research for LMS Course Design: Two Studies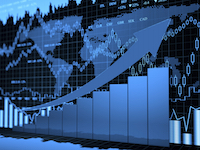 Findings from two research studies at scale reveal the implications of learning analytics research for designing courses in learning management systems.
Data-driven interventions shine light on our institutional conceptions of learning, who our students are, and our responsibility — or perhaps our willingness — to support students.
By focusing the lens of analytics on course design, we may be able to define success in a way that is more intuitive and compelling to faculty and thus facilitates a more scalable approach toward course redesign for improved student success.