Exclusive Interview with Mr. Jerry Marino, Managing Director K-Based Knowledge Technologies
Dr. Saba: Mr. Marino, please tell me about your professional and educational background?
Mr. Marino: I find it interesting how the education and experience of my life has lead me to the launch point for a cutting edge venture. My undergraduate degree is in biology but a few years out of college I obtained a California teaching credential…but never actually taught. I went to work for an instructional design company (Courseware, Inc,) doing work in the defense industry. That led me to a career in publishing, communications, and marketing. I worked for a children's publisher in marketing, management, and product development and then to my own consulting business. My group and I packaged books and other information products, which included web content. This was when the web was gaining momentum and online training becoming more popular.
At the time clients were asking for online training materials so I went back to school and earned a Masters in Educational Technology. I thought the degree program would give me more capability for client projects but when I graduated I was offered a position with a defense contractor developing learning and performance solutions
Dr. Saba: How did you become interested in the field of educational technology?
Mr. Marino: During the past eight years I wrote storyboards and instructional materials, worked in job competencies, requirements, and task analysis, designed performance support systems and materials, as well as advised on learning and performance standards, guidelines, and solutions. During this period I was continually researching better ways to train, learn, and support workers in the field and became interested in knowledge technologies and knowledge-enabled training and performance solutions. And that's where I am today, developing knowledge-enabled operational performance improvement systems.
Throughout my career I have succeeded in solving problems, creating innovative technology solutions to job issues, and always looking to improve processes and workflow. I'm dating myself but in my first position with Courseware, Inc. I helped design a system to prepare proposals that was revolutionary at the time. It combined document scanning, electronic editing, typesetting and printing. It was quite an expensive system but saved many man hours of retyping, revising, and laying out documents. It cost about $40,000. Today you accomplish that with a multifunction scanner/printer, a computer on a network, and a document editing program like MS Word.  Maybe $1,500? But this system was a performance breakthrough and I could see how the use of technology could increase operational performance.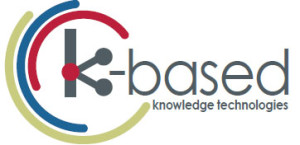 And throughout my career I continued to look for ways to improve performance through technology or better workflow systems.  I introduced network systems and helped build information systems throughout my work history…even though I really had no technical training for that. When I went back for my Masters I thought I was going to learn how to create training programs for online users. However as I learned more about the field I realized that on-the-job performance improvement was the bigger issue that was served by educational and performance technologies. These were my natural tendencies and I worked to learn as much as I could about systems and technologies for workforce performance improvement. I was really just finding ways to implement what research in the field had proven to work. I hadn't realized it was called educational and performance technology but being already drawn to it, I applied everything I could to learning more about both. Frankly, I love this field!
Dr. Saba: You have been working on advanced technologies that are helpful to organizations in a number of areas, particularly knowledge capture, and preserving the knowledge-base of organizations at a time of change. Can you elaborate on that by describing the nature of this technology?
Mr. Marino: As you correctly describe, the workforce is undergoing an overwhelming shift in its nature and makeup. The baby boomers (I'm one) are leaving the workforce and their knowledge will walk out the door with them unless there is a way to preserve it. During my research of technologies to assist in defining work requirements through job and task analysis, I came across a software toolset and methodologies to help in this work but that are also the foundation of semantic information systems which power decision support and expert system analysis.
The foundation software is PCPACK, developed by Tacit Connexions in the UK who we represent as distributors in the US. This software allows representation of concepts, processes, and relationships between the knowledge objects represented in a specific knowledge base we would develop. The toolset's underlying structure is XML; reports and knowledge extraction can be accomplished through XSLT transformations. We develop the knowledge objects and assets through a series of interviews, document analysis, and knowledge elicitation techniques with subject matter experts (SME).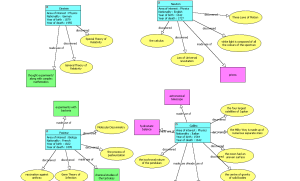 Figure 1: PCPACK Representation of Knowledge Objects and Their Attributes
The toolset keeps all objects related and integrated across many different views and functions. However, it exports the concepts and relationships in a semantic language format — Resource Description Framework or RDF — and this export is stored in a triple store for semantic analysis. With additional customization and a tool called the Generic Semantic Information System (GSIS) we can add a rule and inference engine that can be used for a wide variety of solutions including job and performance aids, decision support systems, expert systems, and natural language semantic search.
Figure 2: K-Based Knowledge-Enabled Performance Solution Process
Dr. Saba: Can you provide me with some examples where you have had good results and have made you happy?
Mr. Marino: I'm in the process of completing a Job Task Analysis for a very complex interconnected communications and transmission system. The system is operated by several technicians and managers and we needed to compare tasks across the different positions and equipment involved to recommend performance solutions. The resulting knowledge base has approximately two thousand items and is growing. We were able to complete the basic job task analysis in roughly half the time it would have taken using traditional tools (MS Excel, Word, Visio, and Access). In addition with the content contained in an XML format we created strategic analytic reports (such as which knowledge is shared across different tasks, roles, and duties) to show overlaps and gaps in the data.
Our associates in the UK have several success stories across domains as different as legal services and aerospace manufacturing. In one case an international law firm (Cleary Gottlieb Steen & Hamilton LLP – CGSH) used knowledge engineering techniques and PCPACK software to capture the expertise of senior staff, embed it in their intranet as "Knowledge Maps" and pass it on to junior lawyers online.
CGSH used this method to mine the knowledge of its top lawyers in areas such as leveraged finance and Form CO, the process of notifying the European Commission of an intended merger or acquisition.
This collective experience was distributed on the firm's intranet as knowledge maps – graphic presentations of how to perform key transactional processes, with each stage backed up by extensive documentation. The result of this process accelerated job competence of junior staff who didn't need to continually ask senior level attorneys about specific practice areas and allowed those senior level attorneys to use their time better by passing on their tacit knowledge through an interactive web site rather than face to face.
Another impressive result was experienced at Airbus. Airbus was an early adopter of knowledge engineering methods and had developed an ontology (knowledge structure) and process for Knowledge-Based Engineering (KBE). However they were unable to realize any benefit from their investment until they incorporated the PCPACK toolset and knowledge elicitation methods to capture and display their experts' tacit knowledge in process maps. By doing so Airbus achieved cost reductions, productivity improvements, cycle time reductions, and quality improvements that reduce rework and lead to right first time results, rather than redesign and rework .
Dr. Saba: What is the future? We have heard about the semantic Web as a general concept, but what is your vision of the future?
Mr. Marino: As organizations realize they can magnify the competitive advantage their tacit knowledge, expertise, and proprietary processes provide them, you will see more technologies and methods developed and employed to preserve, retain, and distribute knowledge.  I believe we'll see "smart" document, knowledge, and expert systems that are powered by semantic search, smart project management systems with embedded knowledge, knowledge mining of internal corporate documents exchanged through email, project proposals, contracts, after action reports, lessons learned, communities of practice, and that entire range of communications traversing an organization's networks.
I believe you'll see organizational specific ontologies that enable smart search and knowledge preservation that are comparable to the domain specific ontologies developed today in industries like engineering and biotechnology. And those ontologies will be combined with semantic and artificial intelligence engines to preserve expertise as well as discover expertise hidden in pockets and silos throughout an organization.
Today Google, Bing, and even Facebook are beginning to employ semantic systems for search and associations. For an organization this task has a much more focused scope since an organization only has to model its industry and specific expertise. On the other hand Google and Bing need to model the world.
Companies that realize that galvanizing their expertise and experts gives them a competitive advantage will invest more in capturing and structuring their knowledge assets, preserving the 'value' of theirexpertise and insight. After all we are in the knowledge economy driven by the expertise of knowledge workers…and knowledge workers and knowledge driven organization will use knowledge advantages as a competitive strategy.
Dr. Saba: Thank you for a very interesting and informative interview.