Exclusive Interview with Mr. Frank Russell, CEO and President, Geolearning, Inc.
Dr. Saba:
You have had a long involvement with the application of technology to learning and have seen the evolution of the industry. How did you become interested in the field, and how has it evolved from your perspective?
Mr. Russell:
While working on my MA at the University of Illinois, I had the opportunity to conduct research at the Center for Advanced Computation where the first Internet browser was invented. That gave me an understanding of the Internet's functionality and potential. From there I worked with Control Data Corporation in the late 1970s with the Plato System, the first commercially viable computer-based training authoring system. After working in the training industry for over 30 years I co-founded Excellence in Training Corporation, a video-based training company.
During the dotcom boom in the late 1990s, people saw the power and reach of the Internet. Its unique infrastructure, instantaneous communication and worldwide reach satisfied a need in the training industry. These attributes led my business endeavors from video- to Web-based technology. I went on to create GeoLearning, Inc., the leading provider of Managed Learning Services and hosted learning solutions. As an Application Service Provider (ASP), the entire learning solution is delivered entirely over the Internet. We essentially host, maintain and manage learning platforms for our customers.
When I entered the field, corporate-wide training was only delivered though an instructor or in a classroom setting. As technology advanced, video-based training and CD-ROM led the field. Now with the advent of the Internet there is a solution to distance, time and resources that businesses, government agencies and educational institutions are successfully embracing. The Web contributes to a blended learning environment, allowing each student to learn at their own pace and under their individual conditions.
Dr. Saba:
What is unique about GeoLearning's approach in brining solutions to clients?
Mr. Russell:
GeoLearning provides a wide selection of Managed Learning Services. This allows organizations to wholly or partially outsource the technical and administrative functions of their training operations, resulting in reduced costs, a sharper focus on their own core competencies, and increased strategic orientation of staff and resources.
We've been in business since 1997 and seen the ups and downs of the industry over time. Our small size and large market presence allows us to think strategically and move quickly; developing products customers can use and need. Unlike many of our competitors, our business has grown tremendously over the past few years and continues to be profitable. Though we are a privately held organization, I can tell you that sales in the third quarter of 2004 alone surpassed total sales for all of 2002. We were recognized for this achievement by being named to the Inc. 500 list as one of the fastest growing private companies in America.
GeoLearning comes with a strong training background and applies this to our unique technology. Rather than being technology focused, like many of our competitors, we understand how people learn and the needs of an organization large or small. Our focus on service rather than purely technology has served us—and our customers—quite well.
Dr. Saba:
GeoLearning's suite of solutions has several components. Would you please give us an overview of them?
Mr. Russell:
As a Managed Learning Services provider, we offer outsourced training solutions to organizations looking to streamline their training function and make it operate effectively and efficiently. We provide both tools and services to help organizations adapt and prosper in their training programs. On behalf of their clients, GeoLearning can manage the following types of training functions and projects:
Training Outsourcing and Back Office Administration

Hosted LMS and LCMS Technology

Professional Services & Consulting

Learning Content Services & Content Development

Off-the-Shelf Courseware

Vendor Management

Solution Implementation

Learning Measurement and ROI

Help Desk & Technical Support
GeoLearning's wide range of professional services is available to help the customer get started with their e-learning initiative, understand the new technology quickly and hassle free. GeoLearning's professional services include consulting, data migration, implementation services, content integration, project management, along with GeoLearning's Help Desk that is available 24 hours a day, 7 days a week.
GeoLearning offers many technology-based tools to help deliver effective training programs. GeoExpressâ"¢ is our mid-market hosted learning management platform. It is a good entry point to e-learning and is a scalable solution for organization with up to 3,000 users. GeoMaestroâ"¢ is our flagship learning management system. It allows large enterprises to deliver, track and manage employee learning. The following modules are available for GeoMaestro:
GeoLearning Analytics to measure learning impact and return on investment

MyPlan Competency Management Tool to track and manage individual employee development plans

Exxceed Competency Management to define and manage competency profiles and skill gaps

Dynamic Reporting Engine that provides flexible and dynamic Web-based reporting with unlimited ad hoc report generation capabilities

CompetencyPlus to provide robust competency management capabilities and enable competency-based HR processes

Class & Event Scheduler to administer traditional classroom training

WebBoard Enterprise Collaboration Tool that incorporates Web tools to help organizations facilitate the collection and distribution of information

Online Product Library System to manage physical inventory of training materials

Webcasting real-time interactive conferencing

E-commerce engine
Dr. Saba:
Would you please elaborate on the unique characteristics of the MyPlan Competency Management Tool and its importance in today's business environment?
Mr. Russell:
Sure. MyPlan is a Web-based competency management solution that integrates seamlessly with the GeoLearning LMS and e-learning delivery platform. It enables organizations to better match company initiatives with the best employees, select qualified employees internally, carry out succession planning, and perform career management and employee development.
The module can be thought of as a guide to performance planning—it walks managers and employees through the steps necessary to accomplish a learning path, curriculum or certification. In addition, it supports a blended learning environment, enabling managers and employees to develop competency plans, add individual learning tasks, assign due dates and provide advance reminders via e-mail.
A group of related tasks and events form a "learning path" or curriculum. MyPlan's administration features can be used to create Learning Path Templates that can be assigned to individual employees, a group of employees or globally. Plan templates can be categorized and stored for later use or modified for different employee groups and situations.
Dr. Saba:
What is the next step for Geolearning? Will you be brining any new products or services to the market in the near future?
Mr. Russell:
We expect to continue on our rapid growth pace through 2005. Later this year we will be releasing the next version of our learning management platform. Internally we're calling it "GeoNExT." It stands for New EXperiential Technology. Unlike some of our competitors that build highly complex, feature-laden systems that require lengthy implementation times and training times to get even an entry level of use, GeoNExT is designed much like an iPod. It will be simple, with an elegant user interface, but very powerful under the hood.
We are working on the next generation of training technology tools that will create a "new experience" for the user, whether that person is a student, supervisor, instructor, or administrator. We are aiming for very elegant tools with ease of use at their heart. The user interface is intuitive and will require no training or simple wizards like you see in PowerPoint. The tools will also be flexible at all levels, making them highly configurable for the individual learner, but with no customizations needed to deploy across the enterprise. Our focus will continue to be on rapid implementations that enable rapid content development, rapid learning and rapid reporting using wizards and dashboards that provide instant access to key learning metrics.
Dr. Saba:
Thank you for sharing your thoughts with our readers.
Mr. Russell:
It was my pleasure.
---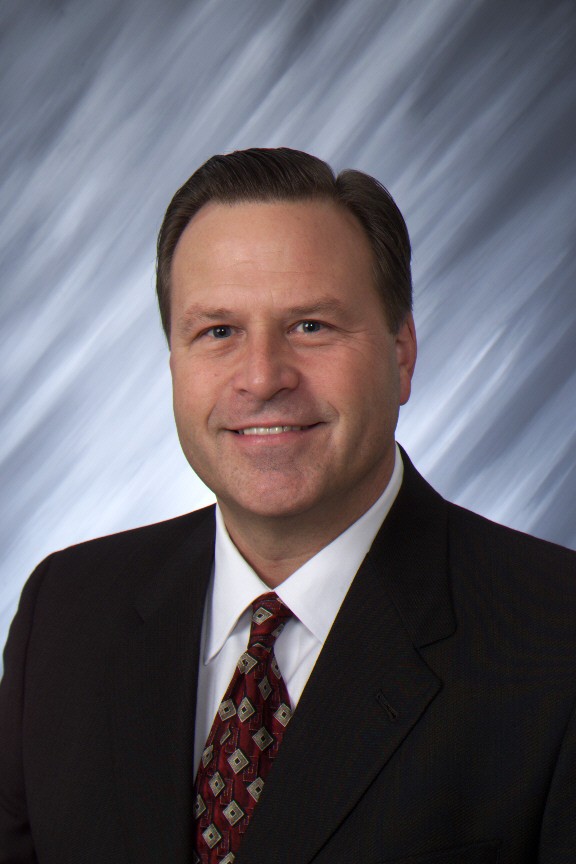 >
Frank Russell, President & CEO GeoLearning, Inc.
Frank has more than 20 years of experience in the training and development field. Prior to founding GeoLearning, he was president and co-founder of Excellence in Training Corporation, a leading producer of video-based training. Frank's extensive experience in the computer-based training field includes research at the Center for Advanced Computation at the University of Illinois where the first Internet browser was invented. He worked for Control Data Corporation in the late 1970s with the Plato System, which was the first commercially viable CBT authoring system. He has also been the director of training for a Fortune 500 company and head of training for the State of Iowa. Frank holds a BA from Southern Illinois University and a MA from the University of Illinois.
GeoLearning is the leading provider of Managed Learning Services and hosted learning technolgies, having been chosen by more than 350 organizations around the world to manage learning and development. Named to the 2004 Inc. 500, GeoLearning is one of the fastest growing private companies in America. The company's GeoMaestro and GeoExpress learning management platforms offer robust registration, tracking and reporting functionality crucial for managing enterprise-wide learning, development and knowledge acquisition. With no hardware or software to install, GeoLearning's ASP-hosted platforms can be deployed quickly, allowing clients to efficiently manage human capital development, accelerate critical business processes, and drive organizational performance.
Recent sales highlights include such marquee clients as Dell, Nike Global Footwear and many of the largest U.S. federal government agencies. Dell selected GeoLearning to create and maintain a site for skills training and certification courseware. The site currently provides access to e-learning courses for 400,000 students and adds over 1,000 new users each week. Nike Global Footwear signed on as a GeoLearning client in 2003 to manage the training of 10,000 employees worldwide. The state of New Jersey signed a $2.56 million 3-year homeland security contract with GeoLearning to manage training for 145,000 first responders throughout the state. In 2002, GeoLearning was awarded a 4-year contract with the federal government to power the Gov Online Learning Center as an e-learning resource for 1.8 million federal employees. It is the largest e-learning portal in existence today.
Additional information is available at www.geolearning.com
---