Exclusive Interview With Dr. Richard Hezel, President Hezel Associates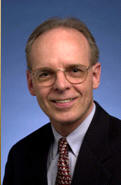 Richard T. Hezel, Ph.D., President, Hezel Associates, LLC
Dr. Saba:
Dr. Hezel, You have been active in the field of educational technology for a long time. What made educational technology attractive to you?
Dr. Hezel
I was called. From the beginning as a young manager of a high school ITV system, to producing for PBS stations, to university teaching and research, to my capstone of building a research and consulting company focused on education and technology–my entire career has in one way or another been surrounding the field of education and media, telecom, technology, innovation.
Dr. Saba:
What was the original impetus behind forming Hezel Associates? In addition, how has your research oriented consulting firm has evolved over the years?
Dr. Hezel
In 1987 I recognized the need among education and media organizations to apply research and evaluation to the development of new instructional technologies and telecom delivery systems. >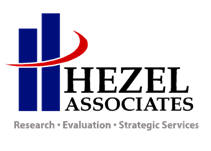 Those were the issues I had taught and researched. Now we focus less on the technologies themselves and more on learning effectiveness. In addition, we have taken on more strategic, business and market planning projects, especially in higher education.
Dr. Saba:
One of the most recent studies you completed was in relation with National University Telecommunications Network (NUTN). What was the rationale behind the benchmarking study for distance learning?
Dr. Hezel
Distance learning directors at colleges and universities, by and large, have not had much experience in collecting the types of data that allow them, as managers, to track their successes from year to year. And they have no ability to compare their successes to other institutions. The notion of benchmarking is
to find internal and external norms, then manage the distance learning program through strategies and best practices that are most likely to achieve growth.
Dr. Saba:
What was the reaction to the results of the study at the recent NUTN conference in San Francisco?
Dr. Hezel
Our presentation was met with great enthusiasm among the participants, especially for tracking their revenue and costs, enrollments, and faculty development. We demonstrated that we would take a thoughtful, research-based,
management-oriented approach to distance learning benchmarking and, as a result, we obtained buy-in from many more distance learning programs.
Dr. Saba:
How do you see the study develop in the future? How would interested institutions join the study?
Dr. Hezel
We have web based tools to collect data confidentially, analyze it, and show it back to each distance learning administrator. Then administrators will be able to view their data in comparison with their reference groups by region or type of higher education institution. Gradually we will be building the metrics into related areas of concern, such as library and student services. We'll be adding more sophisticated tools, too. Who knows? Eventually the tools might be useful
in helping the entire institution to track progress in providing education programs to learners on campus as well as at a distance. To join the benchmarking initiative, go to www.hezel.com/benchmarking. Click on "sign up now!"
Dr. Saba:
Thank you!
---
Dr. Richard T. Hezel is president and founder of Hezel Associates, one of the first research and consulting companies with a specialty in distance education and e-learning. He founded the company to enable education institutions to harness the power of media, telecommunications, technology, and other innovations. Helping organizations to arrive at sound management decisions that align with the institutional mission have been the focus of Hezel's leadership. The approach of his company has been to use research and evaluation as a tool for organizational change, project modification, and continuous improvement.
Since 1987, Dr. Hezel has directed market analyses, evaluations, needs assessments, and strategic services for many national and international clients in K-12 and higher education, as well as corporate and healthcare sectors. His company's clients include the US Department of Education, PBS, the World Bank, the World Health Organization, the Arizona Board of Regents, Regis University, and many public, private, non-profit, and for profit universities, learning companies, and state education departments.
Dr. Hezel gained recognition as a national expert in e-learning policy, management, and development, in part through the publication of a series of reports on state development of distance learning and educational telecommunications. With his staff, Hezel is currently working on a new international e-learning market report, Global E-learning Opportunities for U.S. Higher Education. He is also the author of numerous papers and reports on distance learning research, management, and policy and has been a speaker at conferences and industry meetings around the world.
Prior to establishing Hezel Associates, Dr. Hezel was a faculty member in media and communications at Syracuse University and the University of Houston. He began his career as a public television producer and director.
A native of Buffalo, NY, Dr. Hezel earned his doctorate in mass communication at Indiana University, a master's in television-radio at Syracuse University, and a bachelor's degree in history at Fordham University. Dr. Hezel is a member of the boards of directors for NUTN, the United States Distance Learning Association, and a member of many professional learning organizations. He is chairman of the boards of two non-profit organizations in Central New York.
---
Richard T. Hezel, Ph.D.
President
Hezel Associates, LLC, Research, Evaluation, Strategic Services
1201 E. Fayette St.
Syracuse, NY 13210 USA
www.hezel.com
+1 315 422 3512
richard@hezel.com
---