Exclusive Interview with Dr. Gary Miller Associate Vice President for Outreach at The Pennsylvania State University, and Executive Director of Penn State Continuing Education and the World Campus
Dr. Saba:
You have been involved with distance education for a long time. Could you tell us how did you become interested in the field and what were some of your earlier accomplishments?
Dr. Miller:
When I was an undergraduate student at Penn State, I needed a part-time job. Since I was (at the time) a journalism major, someone suggested that I apply at the University's public television station. I did and worked there for two years while I finished my degree. Afterwards, I joined the staff full-time and began a 17-year career there. Initially, I worked in public information, but over time the job expanded to "viewer services," which included instructional services to schools. Beginning in the late 1970s, we began experimenting with cable TV delivery of university courses and with satellite teleconferencing, and I found myself working in distance education, with a shared reporting line between our public television station and our longstanding Independent Learning unit (both of which were part of Continuing Education). The early 1980s were a time of great innovation in the field. I had the opportunity to help shape a statewide cable TV network, developed several telecourses for national delivery through PBS and other outlets, as well as developing new services for public schools.
In 1987, I moved to the University of Maryland University College to direct the International University Consortium, one of the early course-sharing consortia. IUC had begun by adapting British Open University (now Open University of the United Kingdom) materials to better suit the North American curriculum. It was my first opportunity to work at as part of the global distance education community.
I returned to Penn State in 1994 as the first Associate Vice President for Distance Education. Penn State was a pioneer in distance education—dating back to its first correspondence program in 1892. In 1992, a task force had recommended that distance education move more into the mainstream of the University, which led to the creation of a Department of Distance Education. Mainstreaming distance education into the fabric of Penn State's academic life has been a continuing goal over the past decade.
Dr. Saba:
You have seen the development and growth of the World Campus from its inception. What is the main objective of the institution, and what are some of your immediate goals?
Dr. Miller:
As I noted earlier, Penn State has a long tradition of using distance education to extend access to its academic programs. The World Campus represents the expansion of that mission in response to the Internet, which has dramatically changed how we think about the use of technology in education. Earlier technologies have enhanced access and allowed us to offer richer content to distant students. The Internet added a new dimension: the ability to create sustainable learning communities at a distance. We saw this as an opportunity to extend access to a broader array of Penn State programs—including postbaccalaureate certificates and professional master's degrees in areas where Penn State has strong academic programs—and to create an instructional environment for graduate-level programs that is characterized by a high level of interaction and inquiry-oriented, resource-based learning.
The World Campus is not a separate institution or a separate academic unit. Instead, it is an administrative unit that offers degree programs from the University's many schools and colleges. This allows us to extend access to the University's strongest research-based curricula, taught by senior faculty members.
Dr. Saba:
Distance teaching is still new to many faculty, although it has a long history. How have you been able to motivate some of the faculty to become interested and involved in distance teaching?
Dr. Miller:
First, I should say that the World Campus is not the only place within Penn State where faculty innovate with online technology. It is part of a community of innovation that also includes our Teach and Learning Through Technology center, which supports faculty innovation with technology in the on-campus undergraduate curriculum, the Dutton E-Education Institute in the College of Earth and Mineral Sciences, and the Schreyer Institute for Teaching and Learning (TLT), among others. The key, ultimately, is not to think about online learning as something separate from what faculty members do every day. In fact, it is a new way to engage students in learning—on campus or off campus. In that sense, the only difference between distance education and resident instruction is the location of the student. We see the blurring of distinctions between distance education and resident instruction as a positive goal in that regard.
Over the past decade, we've had several initiatives to build faculty communities around the new ways they can use technology to teach. One of the most important for the World Campus was Innovations in Distance Education, a three-year effort funded by the AT&T Foundation. Over three years, we created a small community of faculty across disciplines to who created online courses for both distance education and resident instruction and who met regularly to discuss their experiences. The result was a publication through which the faculty laid out basic principles for teaching online.
Similarly, the TLT group holds an annual symposium on online teaching that brings faculty together to share ideas. The Sloan Foundation also supported reflective research by faculty members who teach with the World Campus. In every case, the goal is to help faculty work as a community of scholars. It is an ongoing process.
Dr. Saba:
Distance education has grown and developed in recent years, perhaps even beyond the expectation of some its most creative advocates, such as you. What are some of the difficulties that you see in its progress in the next few years?
Dr. Miller:
The online environment has arisen at a time of very dramatic social and institutional change. We are now a generation into the information revolution—about where we were in the industrial revolution when correspondence study was first introduced. It is now clear that, in an information society, access to education must be continual so that the adult workforce can effectively adapt to changes in the work environment. It is also clear that we are at the beginning of a global culture, which further expands the need for access to education.
In this period of dramatic social change, the challenges to distance education are multiple. At one level, the challenge is for all of us to be able to achieve sustainable economies of scale—balancing continued innovation with excellent and affordable service.
At another level, the challenge will be for those of us who work in traditional institutions to fully mainstream distance education so that we can better serve new populations of adult learners who need a broader array of learning opportunities. This is a time of transformation. Some institutions will transform themselves. New institutions (for profit or otherwise) will arise to help fill the need. We need to be open to multiple models, but we also need to recognize that the old models will not be sufficient for the future.
Within institutions, some of the most important challenges will be to transform policies so that the institution can embrace not only the operational requirements of distance education but the needs of adult learners, m any of whom live far from campus and who who may never come to campus.
There will also be challenges at the state and national level, especially in the area of financial aid and specialized accreditation.
Dr. Saba:
what are some of the prospects and opportunities that you see for Penn State in particular, and for the field in general, in the immediate future?
Dr. Miller:
Penn State will continue to expand the breadth of professional graduate and undergraduate degrees offered through the World Campus. We are also taking the next steps to extend online learning to students at our traditional campuses, through the University's new eLearning Cooperative. Our goal is to ensure that all students, regardless of location, have access to core undergraduate courses and that our campuses can blend online and traditional delivery to meet the specific educational needs of the communities they serve. This requires an institution-wide leadership vision and the creation of new relationships across units that have not had the need to work together in the past. It is the most exciting time in my years at Penn State and in the field, generally.
Dr. Saba:
Thank you for your time. I am sure our readers will find your remarks very interesting and informative.
---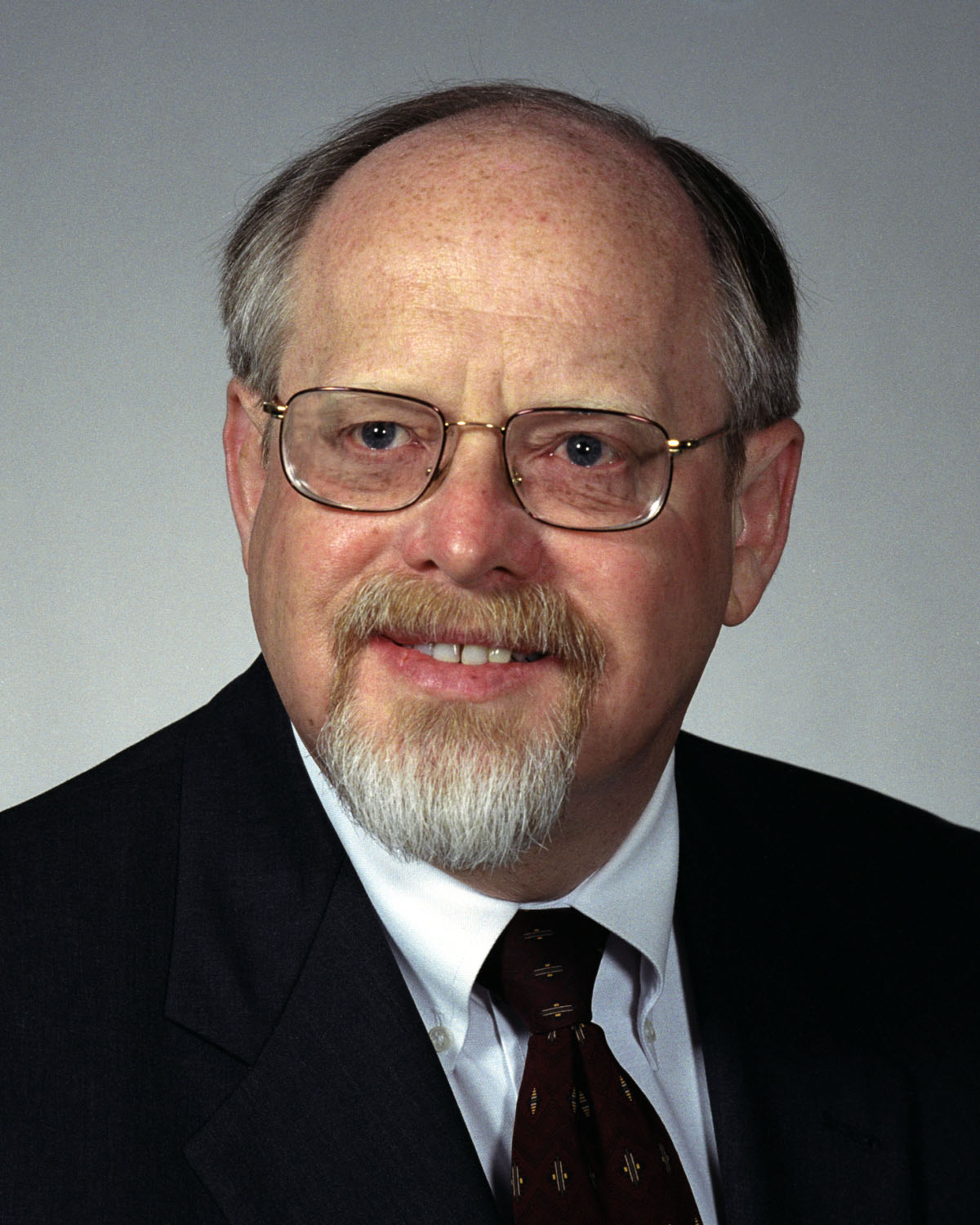 Dr. Gary E. Miller
is Associate Vice President for Outreach at The Pennsylvania State University, where he serves as Executive Director of Penn State Continuing Education and the World Campus. Dr. Miller earned his doctorate of Education in Higher Education from Penn State, and is widely published in the areas of distance education policy and quality. He is the author of The Meaning of General Education: The Emergence of a Curricular Paradigm and numerous journal articles and book chapters on distance education.
From 1987 to 1993, Dr. Miller served as Associate Vice President for Program Development and Executive Director of the International University Consortium at the University of Maryland University College.
He serves on the board of directors with the American Distance Education Consortium (ADEC) and the Sloan Consortium (Sloan-C). In March 2004, he was inducted into the International Adult and Continuing Education Hall of Fame.
---