Dr. Saba Highlights Contributions of Leading Researchers in the 20th Annual Conference on Distance Teaching and Learning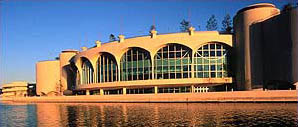 Congratulations are in order for Drs. Chere Gibson, Terry Gibson, Christine Olgren, and Mr. William Winfield, and Ms. Kimary Peterson for creating, managing, and leading the conference, and making it the principal venue for in-depth discussion of practice, as well as theory and research in distance education.
In addition to many concurrent sessions, the conference this year, included a Forum in which presenters looked at the last 20 years of developments in distance education, and provided their outlook for the next 20.
As the lead presenter in the forum titled, 20/20 Vision in Distance Teaching & Learning, From Reflection to Action, I offered an overview of the contributions of some of the leading experts in the field, and presented a new paradigm for research and development in the next 20 years.
In a retrospective of this kind, one has to start with Charles A. Wedemeyer, who coined the phrase "learning any where any time." I wondered how many professionals in the field, who use the phrase today, know its origin, and attribute it to Dr. Wedemeyer.
Following the tradition set by Dr. Wedemyer, Dr. Michael G. Moore, proposed the concept of transactional distance, which in effect, grounded the theory of distance education in a social science paradigm, in addition to its physical science framework.
Based on the work of Wedemeyer, and Moore, my colleague, Rick Shearer, and I presented a study that experimentally verified transactional distance as the key theoretical construct in distance education, using system dynamics as a research method. Recently, I also have proposed that we use pragmatism as the philosophical base system dynamics for our exploration into the future of distance education in the 21st century.
Dr.Chere Gibson's research has been a constant reminder to us that distance education has been and is a learner-centered practice. Her scholarly work has been a constant reminder that one has to design instructional systems for distance education with the learner in mind as the primary beneficiary of the system.
Dr. Linda Wolcott's study of faculty development has provided practitioners in the field with exceptional insights into issues related to tenure, promotion, and incentives for faculty who participate in distance education programs.
Whether there is social presence in distance education has been a critical issue and Dr. Lani (Charlotte) Gunewardena's work has offered substantial information about this key construct.
Dr. Connie Dillon has been concerned about student support services sine the mid 1980's. In addition, her research has increased our knowledge of multiple variables that influence success in distance education programs.
A main issue in distance education is interaction, and how it contributes to teaching and learning. Dr. Catherine Fullford's work in this area has provided practitioners with guidelines on how to include interaction in designing and teaching courses at a distance.
Dr. Zane Berge's earlier research concentrated on the role of computer mediated communication in distance education. In more recent times, he has presented excellent data-based studies of organizational impediments to implementation of distance education.
Over the years, literally, hundreds of presenters have shared their remarkable insights with participants in the Annual Conference in Teaching and Learning about how distance education works. The colleagues I have mentioned above, are but just a few that I think have made exceptional contributions in clarifying the concept of distance education. As I look through the proceedings of the past 20 years, I am sure this list will grow, and I will have more to say about this subject in the future.
I also believe that the Annual Conference on Distance Teaching and Learning will continue to be the venue for intellectual leadership of our field for at least the next 20 years. It will afford us the opportunity to present our research and practice from a variety of institutions, including K-20 education, but also embracing government organizations, including the military, business and industry as well as the non-profit sector.
---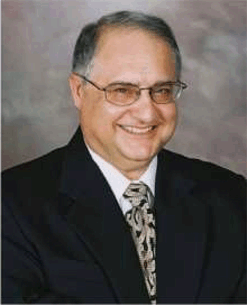 Dr. Fred Saba, CEO, Distance-Educator.com
---
With close to 30 years of experience, Dr. Saba has been involved in all aspects of distance education from policy analysis and development to the design and implementation of large-scale systems. His current projects include assisting a multinational Swedish company to establish a nationwide distance education system in the US, and assisting the College of Extended Studies at San Diego State University to expand its distance education programs.
He is the founder Distance Educator.com, a source of service, news, and information to professionals since 1995, and teaches courses in design, development and production of instructional systems using multimedia, and integrated telecommunications technologies. His research and development interests focus on design, implementation and evaluation of distance education systems.
Dr. Saba reviews manuscripts for The American Journal of Distance Education and major publishers such as Simon and Schuster, Prentice-Hall, and Wadsworth. As a past President of the International Division of the Association for Educational Communications and Technology (AECT), he currently serves on the advisory board of the Division. Dr. Saba's scholarly publications have been honored by several international awards including the Charles E. Wedemeyer Award (American Journal of Distance Education) and AECT's Educational Technology Research and Development Journal Award.
---