Download ReportL 2025 Online Education Plan for the Florida State University System Steering Committee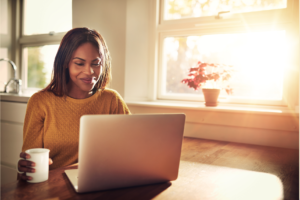 2025 Online Education Plan for the Florida State University System Steering Committee
This white paper was prepared to address Tactic Access 2.1.4 within the 2025 Online Education Strategic Plan for the Florida State University System.
The plan was developed upon the request of the Online and Innovation Committee of the Florida Board of Governors. The Student Support Workgroup is a subcommittee of the Implementation Committee for
the plan which received direction from the Steering Committee. Members of the committee included representatives from various universities and colleges, Board of Governors staff, and Florida Shines/ Complete Florida staff (see Appendix A X for complete list).
Tactic Access 2.1.4. Secure student support resources to ensure students have access to technology required for online education