ASU Prep Digital: Designing Beginnings with the End in Mind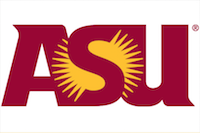 Arizona State University is pleased to introduce ASU Prep Digital, a new college prep option where online high school and university courses converge in a unique learning opportunity for all students. Built on the Cambridge International Curriculum framework, this rigorous virtual school program prepares students for acceptance at leading universities and encourages them to explore future college majors and careers in an increasingly interconnected environment.
Starting in August 2017 ASU Prep Digital will support districts in Arizona, while serving students around the world.
ASU Prep Digital is part of ASU Preparatory Academy, an innovative and thriving public charter school that teaches students in preschool through high school. Chartered by Arizona State University, ASU Prep Academy has grown to serve more than 2,200 students at three campuses in Arizona.
We strive to equip each of our students with the knowledge and training to graduate high school and be successful in college. We believe that a strong college-going community is imperative for the success of our students, our community and our global society.
At ASU Prep Digital we believe that every student can achieve a post-secondary education, and have designed our coursework and mentorship programs to make sure that belief becomes a reality.
All educators think about their students when designing learning opportunities; digital education is no exception to that. To have the ability to differentiate based upon learning needs has been a trademark of digital learning from the start. To some degree, all schools think ahead to what's immediately on the horizon for their students—promotion or remediation—but aren't necessarily able to pan out to the larger picture, for fear of losing sight of the current needs.
ASU Prep Digital takes this concept of the student experience and inverts it, looking at where the student will land and look back from, not just where the student currently stands. By embedding online secondary learning within a postsecondary university, the student experience is framed by many things: culture, expectation, and experience among them.
College-going students need a college-going culture in which to learn, where there's a present and proactive link to the next step for students. In the day to day of secondary education, it's easy for everyone—parents, teachers, students, administrators—to view this singular experience as the one that matters the most. ASU Prep Digital refocuses secondary education into part of the mosaic of lifelong learning through intentional culture choices and actions.
Students walk through authentic learning experiences and earn college credit while still in high school, which sets the stage for what comes next and even gives students a view into their futures. The decision to continue education beyond high school is a choice that can be informed by expectation. ASU Prep Digital encourages students to set expectations that help them connect their present to their future. Expectations sit at the center of decision-making; creating and managing those expectations for higher education is what ASU Prep Digital has designed in its culture and climate.
Leveraging the experience of the existing college culture and resources is a vital differentiator of online education at ASU Prep Digital from other online programs. With content connected to Cambridge International and embedded within the infrastructure of ASU, students not only have access to an internationally renowned curriculum, but they also have university-level resources to use as they grow as learners. This creates learners who are connected—to each other, to the college experience, and to international standards in education.
ASU Prep Digital sees the student experience from the place of potential rather than a static point in a student's life of learning. It's not just about the here and now; it's also about where a student is going. And using ASU Prep Digital, we know where they're going.