A new "MicroMasters" online learning program offered by major universities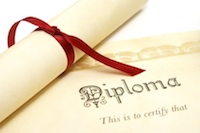 A new kind of credential has entered the crowded market for online learning.
EdX, a Massachusetts-based nonprofit that provides online courses, announced last week the creation of 19 "MicroMasters" courses, a new type of online educational program. These courses are tailored master's degree-level classes that can help students hone skills that will be immediately useful in the workplace.